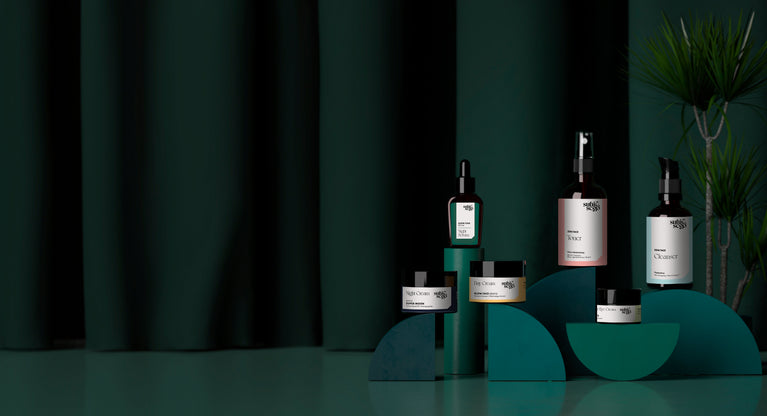 The Over the Counter Range
A collection of high-performing products that have been formulated to tackle the effects of everyday stressors on your skin.
Buy Personalised Products Instead
About the collection
From mental stress to environmental pollution, there's plenty that gets in the way of good skin. We have synthesised the most important factors affecting you today, to provide well-researched formulas that combat the impact of these on your skin. These everyday building blocks of your daily skin care regimen are 95% naturally derived, and are designed to tend to your skin with care.
Body-care you can trust your face with
Your daily body cleanser & lotion that will deliver exceptional hydration and barrier support. The formulas are 95% naturally derived and contain an uplifting aroma that will leave you feeling like everyday is spa-day.
Testimonials
Real Words, Real Customers
WE THINK SMALL
Our products are not mass-produced or factory-made. We only produce and bottle to order. This keeps us from wasting precious resources and ingredients.
WE ARE NOT TRASHY
Our bottles, cartons and shipping materials are planet friendly. While our bottles are made from glass and can be reused and repurposed, our cartons and shipping sleeves are 100% biodegradable.
WE ARE CLEAN
Our ingredients are sustainably and ethically sourced. In our commitment to clean beauty, we say no to the use of parabens, sulphates, and phthalates in our products.